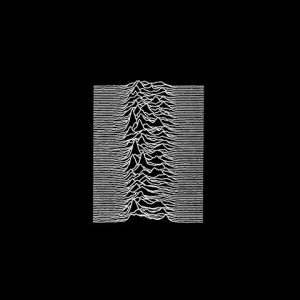 GREAT ART DIRECTORS MONOGRAPHS
Designed by Peter Saville (2003)
One of the albums we regularly play at Studio 200% is 'Unknown Pleasures' by Joy Division. Not only the music but also the sleeve design is extraordinary as it is a striking example in which the music of a band has been transposed into an avant-garde and distinct sleeve design. It reflects the jet black, sparse and enigmatic music of the band in a stark illustrative way. The cover features only a white diagram that presents successive pulses from the first pulsar on a black background. On the sleeve there is no mention of the name of the group, the title of the album or track listing information.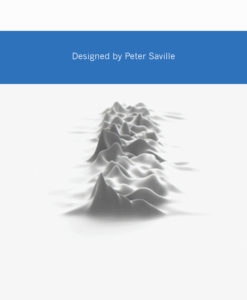 The sleeve has been designed by Peter Saville and is in the collection of the MoMA. Often his designs are a reflection of his own perception of the band he collaborates with or the brand that commissioned him. As the co-founder and art-director of Factory Records he applied this philosophy to the sleeve designs for many bands including Joy Division, New Order, Orchestral Manoeuvres in the Dark, Ultravox or fashion catalogues for Yohji Yamamoto. A literal translation of the song lyrics is considered too banal and so Saville always aims to create a context around the band.
Groundbreaking was his introduction of ideas from Constructivism, Modernism and Futurism into the realm of pop music. He used classic serif typefaces (Bodoni, Perpetua and Garamond) and positioned them on a sleeve in a symmetric manner that gave the design a monumental and timeless feeling.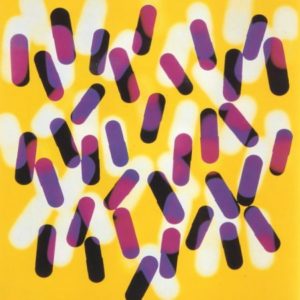 Early on his career Saville saw the Roxy Music covers as an exercise in communication through styling. "They're not about literally what's on them; it's the subtext that they open up and the place where they put the music", he tells Christopher Wilson in his book. With his stylish and sensual sleeve designs for Suede and Pulp he made graphic design sexy.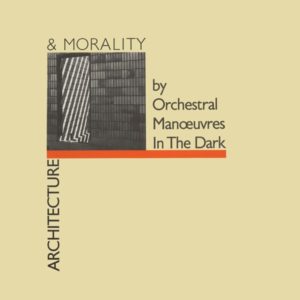 What we learned from Saville's designs is how he creates 'space' around the work. He lets the work 'breathe' and leaves room for the viewer to participate. Just like in art which is meant to stimulate the viewer's imagination.
In our next post we will discuss the monograph on Alexey Brodovitch – another book on our shelves.